Types of Welding Processes
There are many different methods we can offer for sheet metal welding in HSJ Metal Fabrication, but here we are going to discuss the three types among all metal welding methods, which are Spot welding, sub-arc welding, and laser welding.
Spot welding must first consider the position of the workpiece welding, and consider positioning tools in mass production to ensure an accurate spot welding position. In order to weld firmly, the bumps on the workpiece to be welded can make the bumps evenly contact with the flat plate before the electric welding, to ensure the uniform heating of each point, and also determine the welding position, which will appear on the surface of the workpiece after spot welding. The welding boring is treated by a flat grinding machine.
The sub-arc welding is mainly used when the two workpieces are large, and when they are connected together, or the corners of a workpiece are processed, the surface of the workpiece is smooth and smooth.
Laser welding, like miller laser wielding, for welding small parts without the firmness of argon arc welding.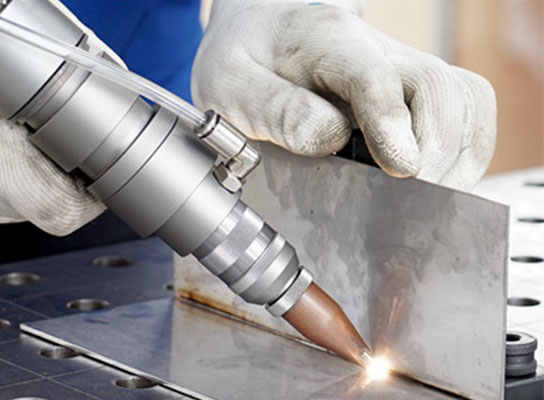 Welding Metal Materials
The welding processes mentioned can fit a large number of metal and sheet metals that can be welded into semi-finished and finished products. HSJ Metal Fabrication mainly weld iron, aluminum, copper and stainless steel, etc..
(1) Iron welding is one of the most needed welding methods because iron has been widely used in many industrial fields. With the help of the most advanced machines and accumulated expertise over the years, HSJ Metal Fabrication can provide iron welding services with the highest cleanliness and precision.
(2) Aluminum is known for its ductility, lightness, and oxidation resistance. Thus the material is used in all fields that require these properties, for example, aerospace and transportation.
(3) Stainless steel is a special steel alloy with important properties such as rust and corrosion resistance and high hygiene standards. Therefore, stainless steel is widely used in the food industry.
(4) Copper is used in electrical and electromechanical fields due to its high conductivity and ductility.