Sheet Metal Laser Cutting Process
Sheet metal laser cutting is a manufacturing process that uses a laser to cut materials, specifically sheet metals. It is a non-contact cutting method, which means that the laser beam does not physically touch the material during the cutting process. As a professional company of laser sheet metal fabrication, HSJ provides you with high-quality sheet metal laser cutting service.
Using CAD files to guide cutting designs from specific materials, laser plate cutting is a precise method. There are three steps for sheet metal laser cutting process.
You send the artwork to us, and we will check whether the laser cutting machine and the material you want to cut can be used normally. The machine reads vector strokes of hairline thickness in red or a thin line as thin as your desire.
We put the material of your choice into our machine and configure the machine to cut your artwork. According to your material, we adjust the power, speed and frequency.
Then, the machine will cut out the drawn parts following the path of the drawn stroke.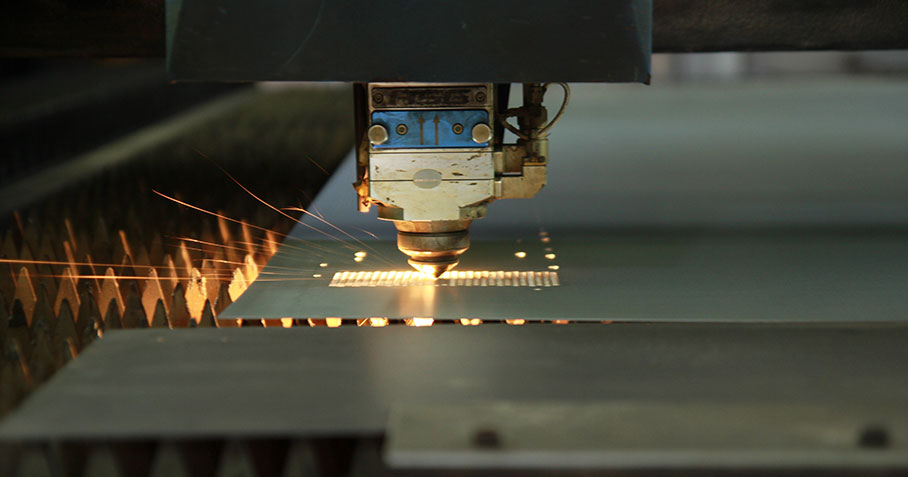 Sheet Metal Laser Cutting Materials
Shenzhen HSJ Metal Fabrication Co., Ltd. offers a high-quality sheet metal laser cutting service. Our sheet metal laser cutting service can cover a vaterity of materials, including SGCC galvanized plate, SECC electrolytic plate, SUS stainless steel (model 201 304 316, etc.), SPCC iron plate, white copper, red copper, AL aluminum plate (model 5052 6061, etc.), SPTE, spring steel, manganese steel.